Over the 5 years that Active African Vacations has been planning private trips for our guests. We've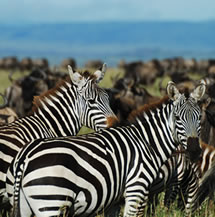 learned a thing or two that have made us successful in organizing adventure vacations in East Africa. We'll use our expertise and worldwide contacts to help you tailor your East African Safari to suit the desires of any group. We'll even help you create a fun and compelling invitation, then get all the necessary information into the hands of your fellow travelers. And before you know it, everyone will be signed up for the trip of a lifetime!
We invite you to share an active adventure with your special group – on a private trip through Africa. Our trips can be customized to be perfectly matched to everyone's busy schedules, activity levels and personal tastes. We offer trips to destinations, anywhere in East Africa that you would like to explore. Our trademark mixture of fun activities, superb lodgings, cuisine, and exemplary personal service, will allow us to create an experience that your friends, relatives or colleagues will be talking about for years. Maybe you've thought in the past of taking private trip to scenic and exciting East Africa but were daunted by the prospect of trying to organize a group vacation. Not to worry. More on Active African Vacations
TOURS IN EAST AFRICA
East Africa is considered the home of Safari. Its awesome and fun-filled wildlife safaris and tour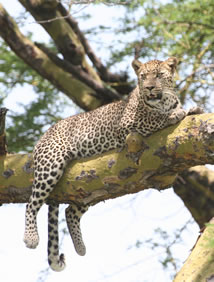 adventures that have attracted, celebrites such as Kings, Princes, Rwandan Antelopes – Photo By Kurt PowersPresidents, and many other types of royalty in addition to millions of other holiday makers. East African wildlife parks and sanctuaries are home to the great wild animals that Africa is famous for. Prides of lions of roam the savannah plains and grasslands and during the right season provides you an opportunity to witness first hand a pride of lions on a hunting expedition. To get more on what the parks of East Africa have to offer click here. In addition, maps of East African wildlife parks can be access by clicking here.
Adventurers have come to this mystical, magical land for centuries, in search of truth, bounty and themselves.
They have in the vastness of her scenic plains, mountains, rivers, and lakes and have perhaps found themselves as well in the pure simplicity of her wisdom, in the stunning beauty of her sights, in the magnificence of her culture and the ever-smiling warmth of her people.
At Active African Vacations (AAS) we specialize in bringing you an unforgettable experience. We will show you the Africa you've dreamt about, as well at the Africa you could never imagine. We give you the soul of Africa – the Africa of the Africans!
TESTIMONIALS
At Active African Vacations, we work hard everyday to ensure that our clients have great vacations in Uganda, Rwanda and the East African Region, and we always appreciate comments and feedback. Read balanced trip advisor reviews about Active African Vacations services and Ssali Billy, your host!
YOUR HOSTS
On booking a tour in Uganda, Rwanda and the East African Region with Active African Vacations, you will be hosted by very hospitable people, who will become even your friends.
A Ugandan born , Ssali Billy was born in Lyantonde, a small town in Uganda located 32km from Lake Mburo National Park. He is a graduate with a Bachelors of Tourism Degree from Makerere University. After his academic journey,Billy trained with Escape Safaris and first worked with Jewel Safaris. He later became a tour guide and for the past 4 years, he has guided tours in Uganda, Rwanda, congo, South Sudan, Kenya and Tanzania. to him tour guiding is not a job but a passion! He likes guiding wildlife tours, ecotours and heritage tours! No other holiday tour can exceed his heritage, knowledge or expertise. His is unrivalled experience combined with competent and dedicated guiding and the great selection of sites & attractions has earnt Ssali Billy a reputation as one of the best tour guides in Uganda. He will help you to make the best of your holiday.
My promise to you
I promise to make your holiday special and unique, I will take the utmost care to deliver the best standard of services and aim to exceed your expectations, our highly trained guides will be in hand 24hrs a day, 7 days a week to ensure you have a stress free, memorable holiday in Africa. We are always ready to bring everything to your satisfaction as quickly as possible.
Ssali Billy : Call +256 774 819223 or +220)7716212
EMAIL: billy@vacation-safaris.com or SKYPE – activeafricanvacations
What Our Clients Say About Ssali Billy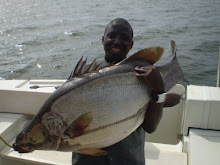 I hired Billy as my guide when I visited Uganda and Rwanda back in January 2011.  While I had little knowledge of Uganda, its infrastructure, language, etc, Billy was honestly the best guide I could have asked for.  Billy was professional, timely, flexible, understanding, enjoyable to spend time with, accommodating, knowledgeable and a hard worker.  When arriving in East Africa, I expected my hike and summit of Mt Kilimanjaro to be the highlight of my trip.  It was not.  My trip to Uganda was definitely my highlight, all thanks to Billy.  I couldn't have done enough research to understand and navigate this country.  Plus the infrastructure is not such that it would even be possible.  Instead Billy picked me up at the airport and completed my trip while in Uganda and Rwanda to be an absolutely unbeatable experience. He has passion and enthusiasm that complements the traveling experience.  He is a hard worker and will do everything possible to make the trip and experience as memorable as possible.  Billy is known and respected by all of the national parks and hotels that we visited.  I feel like this says a lot about someone's ongoing character.
I really can't write enough positive words about Billy's work ethic and guiding experience.  To the point that I have promised Billy that I would bring my senior parents with me to East Africa next time under Billy's care.  I wouldn't even consider using someone else.  It is my recommendation that Billy Ssali is a reputable, trustworthy individual to represent your organization in a very beautiful part of the Africa continent. Everyone should experience the breathtaking opportunity to sit with a gorilla.
If I can be of anymore assistance, please let me know.  Good luck with your business!
Kind Regards,
Kate (U.S.A)