safari overview
Rwanda is one of African countries with unique cultures exhibited by its people. People of Rwanda are very friendly and welcoming. The 5 Days Rwanda Culture tour offerd an opportunity to interact with many of Rwandese through cultural performances, visits to Cultural sites / museums, and visiting different Genocide memorial sites and victims or survivors of the 1994 Genocide.
ITINERARY
Day 1: Arrival in Kigali
Upon your arrival in Kigali, you will be welcome by our staff who will brief you and transfer you to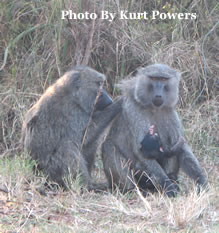 check-in at hotel – After lunch, enjoy Kigali city and learn about the Rwandan culture dinner and overnight at budget hotel.
Day 2: Kigali city tour, Genocide Sites and the Reconciliation Village in Bugesera:
Kigali city tour will anable you visit Gisozi Memorial Site, and wind up the day by visiting more genocide memorial sites and other village in Bugesera. Which were hit by the genocide dinner and Overnight at a recommended Accommodation Unit.
Day 3: Ethno Botany Tours:
Acquire traditional skills and methods used in identifying diseases and the traditional remedies. Go into the field with traditional healers and learn on how the seeds, leaves, barks, roots and fruits can be used to cure a number of diseases by mixing or not mixing them. Insects, lianas, lichens etc all play a significant role. Afternoon, visit a local home where the women share their experiences in making traditional dishes. Back to hotel. Overnight at recommended hotel or spend a night in a Rwandan home.
Day 4: Banana and Sorghum beer production
Banana and sorghum are some of our staple food products in Rwanda and they are used in different ways i.e. food, local beer/drinks and very important in the cultural practices
most especially during our traditional weddings ceremonies, settling of disputes between community members, bonding relationship between different families etc. Rwanda has four different species of banana plants and each species of banana plant has got unique uses and values; practically, the visitors will learn and understand while in the field. Sorghum production is quite complicated but made simple to experience and really a thrilling experience. Dinner and overnight at hotel
Day 5: Cultural and Departure:
Kinigi Cultural Village visits : full day adventuring and getting to understand the culture of the Rwandese through their daily life and knowledge of the environment, poetry, folklores, dancing, singing, pottery and the theoretical hunt gathering skills. It's one of the thrilling experiences and very adventurous as you try to adapt to the traditional hut homes and lifestyle in the evening transfer back to Kigali to board a flight back home
The quoted price includes
1 A comfortable 4×4 safari vehicle, excellent for game viewing & photographing.
2 Full time English speaking professional driver guide
3 Agreed upon accommodation and meals stated
4 All activities mentioned
5 Park entry and vehicle entrance fees,
6 Airport Transfers
Prices exclude
1 Airfares to Rwanda
2 Entry visas and airport taxes
3 All personal expenditure such as laundry and drinks are excluded.