Have less time in Uganda or would you like to take a short tour in Uganda? We offer several vacations that fit in your time frame. From short cultural tours to weekend breaks we have trips that have been created to give an insight of Uganda's major highlights. You can call +256 774 819223 or contact us online to make your booking.
1 DAY KAMPALA CITY TOUR
Wake up early in the morning have break fast then be ready for Kampala city tour.
Kampala has got various tourism attractions for example, cultural, religious, and historical. You can visit kasubi tombs, (burial grounds for the kings of buganda kingdom) Makerere University, mulago hospital, Kabaka's lake, Naggalabi coronation site, Bahai
1 DAY JINJA CITY TOUR
Wake up early in the morning have breakfast, then drive east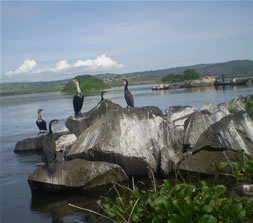 of Kampala to Jinja which might take 2 hr 30minutes drive.
On your way you will pass via mabira forest, a true natural forest , the large tea plantations . Then proceed up to Jinja. On your arrival to Jinja will first visit the source of the Nile where will be able to see cormorants birds ,ottas,climbing monitor lizards etc. then go to Jinja sailing club after that you go for lunch.
After lunch you can go to bujagali falls where you will have a good scenic view of the falls  and the famous African jerican divers  . and kayaking. After that, drive back to Kampala, on your way back, you will branch off to sezibwa falls which has got some cultural attachment with falls flowing, there after drive straight back to Kampala.
End of the tour.
1 DAYS WHITE WATER RAFTING TRIP
Active African Vacations brings you the most experienced and respected white water rafting trips along the River Nile. You can choose to join a rafting trip or book a family float if you would like to raft with your family. Wake up very early in the morning, have breakfast then embark on the journey to Jinja, it will take duration of 1hr 30 minutes to Bujagali falls where rafting is done. You can take the whole day rafting. Book This Trip
 2 DAYS HONEYMOON AND ROMANCE (SSESE ISLANDS)
Ssese Island is purely a honey mooners paradise on the Ugandan planet where you can be as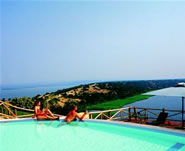 active or laid-back as you lie, on any of its majestic beaches our 2 day trip will make your vacation dream a reality on the island.
Day 1; Get prepared after having breakfast from the hotel, then go to Nakiwogo to get on board with the ferry which leaves exactly at 2:00p.m to ssese islands. You might reach to the islands around evening hours then you will go to the lodge where the whole night will be spent, even those few hours of the evening you can spend them on the beach feeling the fresh air of the lake and the condusive atmosphere there, then go for dinner.
Day 2; Wake up early in the morning have break fast and go for the forest walk, bird watching or sun bathing.
You can go for fishing then you prepare your self to come back to Nakiwogo.