Active African vacation offers great opportunities to every one who would like to combine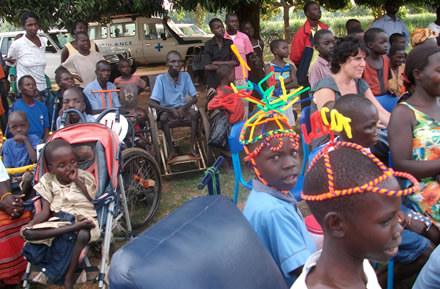 your holiday to Africa with a volunteer vacation opportunities. This could be teaching basic productive subjects to students in a rural African communities struggling to modernize., you could volunteer to help  the local communities , Widows, orphans ,research scientists save environment from environmental hazards, hospitals/health centers . On your volunteer vacation you could assist nurses at a children's clinic in Kenya, Uganda, Rwanda or Tanzania  or to  help build a home for a homeless families, work with churches/  ministries , teach control erosion  skills on remote  villages  .Active African vacation will handle your  volunteer vacations  to the level that gives you a renewed sense of energy. You can gain enriching experiences, memories, and friendships that last a lifetime. As well as learning about Africa from the grass root. Volunteer Vacation Opportunities
WHY VOLUNTEER?
Volunteer Opportunities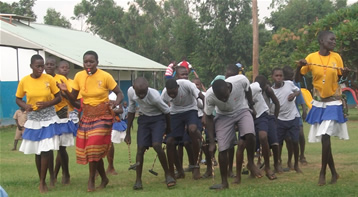 The Active African vacation makes it possible for busy people like you to make a difference at anytime, from anywhere. Even if you have an unpredictable schedule, you can volunteer for your favorite cause, including: animal welfare, children's issues, community development, environmental protection, healthcare, and overcoming poverty.
.
Active African Vacation is dedicated to promoting flexible volunteerism, while you are on a holidays by inspiring and facilitating acts of kindness.At Your Convenience
We understand that you're unable to commit to any volunteer activity that requires a specific time commitment — which is characteristic of most traditional volunteer opportunities. We understand that there is enormous, untapped kindness available from well-meaning, "would-be volunteers" like you, who yearn for greater fulfillment through helping others.
many of the volunteer opportunities featured By active African Vacations are  self-directed, such as Reduce Global Warming hazards and helping the Needy brothers and sisters.
. An act of kindness, no matter how small, is never forgotten. Thank you for your interest in making a difference!
PART 11
Benefits of Volunteering
People volunteer for a wide variety of reasons, especially wanting to help others. Volunteer work is a long tradition of seeing volunteering as a form of charity, based on altruism and selflessness.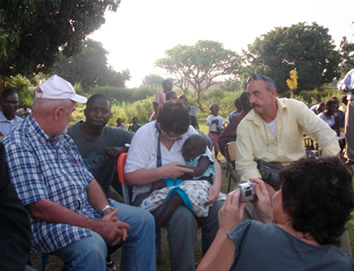 Think about how much you receive when you give and consider why you want to volunteer. You may have several different reasons. Here are just a few of the many possible motivations identified by other volunteers with active African vacations.
To share a skill ,to get to know a community ,to demonstrate commitment To gain leadership skills, to act out a fantasy, to do your civic duty, because of pressure from a friend or relative, Satisfaction from accomplishment ,to keep busy, for recognition, to donate your professional skills, because there is no one else to do it, to learn something new, for freedom of schedule, to help a friend or relative, for escape, to become an "insider", to be challenged, to be a watchdog, to feel proud, to make new friends, to explore a career, to do something different from your job, for fun!, or religious reasons, to earn academic credit, to keep skills alive, because an agency is geographically close, to have an excuse to do what you love, to be able to criticize, to be part of a team, because you were ask to test yourself, to build your resume, to be an agent of change, because of personal experience.
You will probably have 1 or 2 special reasons of your own. Active African vacation invites you to share your experience with the needy there are more than a thousand people that really need your help, your volunteer work may save the lives of many people.